Stevenson Group Members

Research Director
Dr. Keith Stevenson
BA, University of Puget Sound, 1989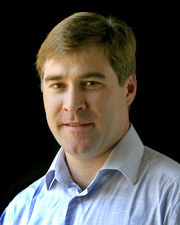 PhD, University of Utah, 1997
Postdoctoral Fellow, Northwestern University, 1997-2000
Office: WEL 3.416
Phone: (512) 232-9160
FAX: (512) 471-8696
Email: stevenson@cm.utexas.edu
Postdoctoral Fellows
Dr. Jonathon Duay
B.S. Chemistry, Weber State University (2008)
Ph.D Chemistry, University of Maryland (2013)
Jonathon received his Ph.D. in Chemistry from the University of Maryland where he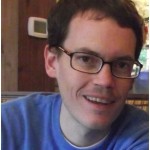 worked with Professor Sang Bok lee on the synthesis of one-dimensional heterogeneous nanowire arrays for high power energy storage applications.   His current  research in Stevenson's Lab includes the assembly of controlled ordered arrays of energy storage nanomaterials for in situ spectro-electrochemical characterization.  In his spare time, he enjoys visiting and learning about historically and culturally significant places with his wife, Charlotte.
Dr. Anthony Dylla
B.S. Chemistry, Minnesota State University, Mankato (2004)
Ph.D. Chemistry, University of Maryland (2009)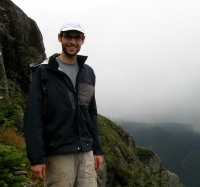 Email: adylla@mail.utexas.edu
Tony did his PhD work on the synthesis, characterization and catalytic applications of bimetallic nanoparticles with Professors Walker and Eichhorn at the University of Maryland. In his spare time he reads, cooks, plays guitar terribly, runs distances in the 5k-10 mile range and tries to avoid disgruntled motorists on his bike.
Graduate S

t

udents
Will Hardin
B.S. Materials Science and Engineering, Georgia Tech (2010)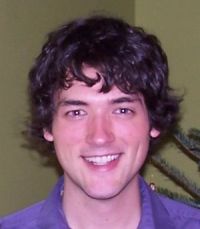 Email: willhardin@gmail.com
Will grew up in southeast Georgia on St. Simons Island before attending Georgia Tech in Atlanta where he received his B.S. in Materials Science and Engineering in 2010. While at Tech he worked in Dr. Richard Neu's lab, investigating the failure mechanisms and material response of a Ni-based super alloy exposed to thermomechanical fatigue. Prior to that, he worked with Dr. Nils Kroger on the protein-directed formation of wurtzite ZnO. Will is interested in the intersection of materials synthesis, characterization and theoretical modeling as applied to energy generation and storage and currently is developing rare-earth oxide electrocatalysts and pseudocapacitors.
Donald Robinson
B.S./M.S. Chemistry, Georgia State University (2011)
Email: donnyrobinson@utexas.edu
Donald, a.k.a. "Donny," grew up in Jacksonville, FL. He attended Georgia State University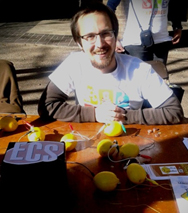 in Atlanta, GA, where he joined the research group of Dr. Gangli Wang. As an undergraduate, his research involved the synthesis and characterization of monolayer-protected metal nanoclusters stabilized by dithiolate ligands. Donny is currently working on the synthesis and characterization of water dispersible core@shell Fe3O4@Pt nanoparticles for improving the detection limits of ultrasensitive electrochemical sensors. His outside interests include live music, playing drums and percussion, and showing off his beautiful wife.
Daniel Redman
B.S. Chemistry, University of Maryland College Park (2010)
Email: dredman@utexas.edu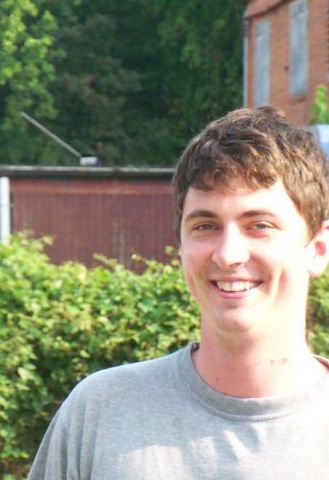 Daniel was born in Silver Spring, MD. He received a B.S. in Chemistry from the University of Maryland. While at UMD he worked in Dr. Lawrence Sita's lab on the development and design of organometallic catalysts for the polymerization of alpha-olefins. In addition, he worked on scaling up the polymerization process with the catalysts he designed. Daniel's research interests at UT include the electrodepositon of various materials from ionic liquids for applications including the detection of radiation and data storage devices. Some of the things he enjoys outside the lab are biking, playing guitar, music, and movies.
Tyler Mefford
B.S. Chemistry, Stanford University (2012)
Email: tmefford@utexas.edu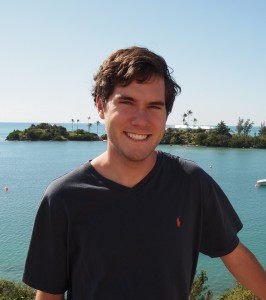 Tyler is originally from Sugar Land, TX. He received his B.S. in chemistry from Stanford University in 2012.  While at Stanford, he
worked in the the lab of Dr. Hongjie Dai on metal oxide/carbon composite nanomaterials, primarily focusing on MnO2, Fe3O4, and Ni(OH)2  as potential pseudocapacitor materials. In addition, he investigated the role of Proton Pump Inhibitors on pancreatic beta-cell neogenesis as a treatment for Type II Diabetes with Dr. Ivan N. Mefford. His research investigates the surface chemistry of metal oxides and their role in energy conversion and storage for fuel cells, batteries, and supercapacitors. When he's not in the lab, he enjoys skateboarding, playing music, and cooking.
Janine Elliott
B.S. Chemistry, Idaho State University (2012)
Email: janineelliott@utexas.edu
Janine is from Milwaukee, WI.  She attended Idaho State University where she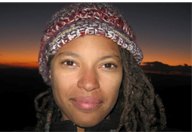 was advised by Dr. Andrew Holland.  Her previous research bimetallic single source precursors (SSPs) using a multistep synthesis, and decomposing them rendering I-III-VI2 nanoparticles for photovoltaic applications.  The step-wise synthetic design of I-III-VI bimetallic SSPs is modular, which enables the assembly of a diverse series of I-III-VI SSPs accessing a wide range of I-III SSPs including: Cu/In, Cu/Ga, Cu/Al, Ag/In, Ag/Ga, and Ag/Al systems bearing a variety of thiolate and phosphine ligands.  Subsequent decomposition of I-III-VI SSPs into I-III-VI2 nanoparticles via microwave heating affords a varied series of nanoparticles in high yield. Her primary focus was designing and optimizing a synthesis for Fe(III) incorporation in I-III-VI2 nanoparticles.  Fe(III) inclusion affords these materials unique magnetic properties.   Chalcopyrite, CuFeS2, part of the I-III-VI2 family, is a paramagnetic semiconductor with a very small band gap (0.5-0.6eV).  The advantages of which include electronic transport and magnetic properties allowing materials stemming from such systems suitable materials for spintronic applications.  Upon coming to UT Austin Janine's research interests consist of using multiphoton photolithographic (MPL or 3D printing) techniques to photocrosslink arbitrary 3 dimensional biocompatible hydrogel architectures around cells, and developing nanoprobes to electrochemically investigate molecular communication between cells as they proliferate in the hydrogel structures. Her interests outside of research include, running with her dog, hanging out with friends, Austin Social Ride, and flying out West to visit friends and go snowboarding.
Undergraduate Students
Brandon Walther, Chemistry (BS)
Caroline Kusmierz, Chemistry (BS)
Sarah McCarthy, Chemistry (BS)
Carlos Favela, Chemistry (BS)
Logan Bishop, Computational Chemistry (BS); Computer Science (BS)
Ethan Phan, Chemistry (BS); Mathematics (BS)
Former Group Members
Visiting Professors:
Dr. Dean Campbell
Postdoctoral Fellows:
Dr. Aoife O'Mahony
Dr. Radhika Dasari
Dr. Alexander Veneman
Dr. Sankaran Murugesan
Dr. Jing Wu
Dr. Marisa Sheffer
Dr. Hugo Celio
Dr. Lei Lin
Graduate Students:
Dr. Matthew Charlton
Dr. Nellymar Membreno
Dr. Kjell Schroder
Dr. Jacob Goran
Dr. E. Kate Walker
Dr. Jaclyn Wiggins-Camacho
Dr. R. Alan May
Dr. Lilia Kondrachova
Dr. Ben Hahn
Dr. Ryan Williams
Dr. Jennifer Lyon
Dr. Ganesh Vijayaraghavan
Dr. Stephen Maldonado
Dr. Todd McEvoy
Amanda Davidson
Nick Delone
Gene Hanson
Sarah E. Hopkins
Catherine Meeks
Timothy Smith
Brian M. Wendelburg
Salome Ngatia
Cori Atkinson
Ian Rust
Mi Chen
Welch Summer Scholars:
Souvik Banerjee
Brett Gu
Kevin Tai
Akul Arora
Karen Li
Brendan Chou
Oliver Quintero
Kishore Bharadwaj
Kevin Cheng
Kim Yeh
Arathi Ramachandran
Justin Peek
Michael Arsers
Roberto Pena
Arash Shirvani
Ian Walker
Fei Yang
Undergraduate Students:
Emily Barton
Christopher G. Burke
Kenneth M. Cattles
Curtis A. Collier
Sawyer Croley
Nicola J. Delvaille
Brandon Durant
Sally Ho
Stefan Ionescu
Miles Javes
Jonathan Lee
Richard Lenderman
Kelvin Lo
Monique Makos
Joe Martini
Matt Scooter McCarley
Allison Moore
Stephen Morin
R. Clayton Shallcross
Jenni Soliz
Nicol Zabak
Patrick Kearns
Yang Zhou
Paola Quijano
Meng Zhang
Arunkumar Akkineni
Bao Nguyen
Summer Students:
Sandra Mantilla
Alex Barksdale